Innovation through technology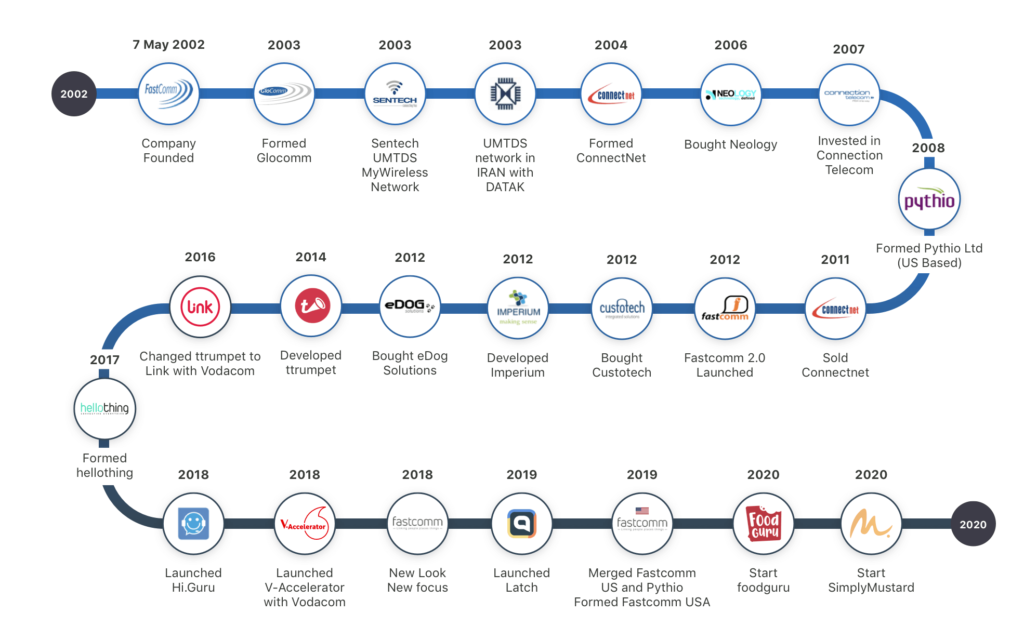 Frank Kilbourn
Chairman - Fastcomm group

Founder of the Bright Group, focusing on private equity and venture capital. Co-founder of the Bright Foundation. Frank serves on many boards and is currently chairman of Strauss & Co.
Goltz Wessmann
Founder- Fastcomm group

Founding member and Executive Director of Fast Communication Systems (Pty) Ltd, Special. Advisor to the Mandela Cabinet in 1995 – technology in government.
Grant Theis
Chief Strategist – Fastcomm group

Thought leader and strategist to the group. Previously held executive positions at UUNET and Sprint.
Gerhard Olivier
COO - Fastcomm group

Technology visionary and operational leader. Expert in telecommunication protocols & systems, network management solutions and mobile application development.
Stephan du Plessis
CEO – Fastcomm group

Results-driven Marketing Executive, with a passion for experience-led digital transformation and innovation.
Strachan
Kotzè
NEBM - Fastcomm group

Founder member of Fast Communication Systems (Pty) Ltd. Legal practitioner and businessman.
Morne De Bruine
CTO – Fastcomm group

Solution architect and software development head. Development of Enterprise Telecommunication and Mobile solutions; Network Management Design and Implementation.
Olle Frimanson​
CEO of Keystream

. Over 25 years' experience from system development in the telecom industry of which the last 10 focusing on VoIP solutions.
Janet Wood
Company Secretary – Fastcomm group

Janet has been with Fastcomm for 15 years and has over 25 years' experience in H.R. , Corporate governance and Secretarial management.