SMART CONNECTED ICE MACHINES
Monitor your Hoshizaki KM ice machines, on the go.
Smart Gateway for Hoshizaki KM Cubers
Our plug and play solution is easily installed KM cubers, G/J/K controllers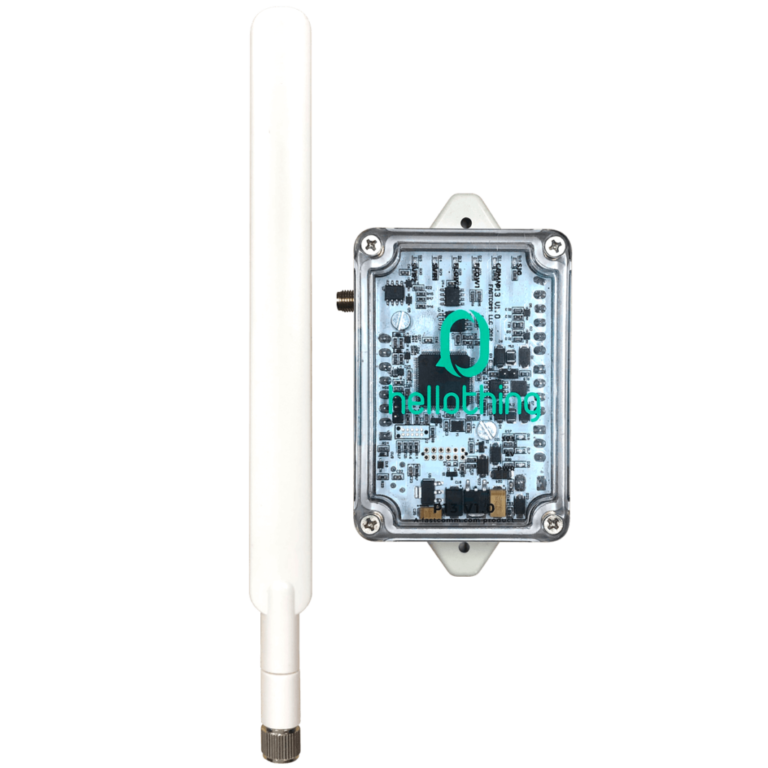 The Gateway provides real time monitoring, 2-way control and valuable insights into the health of your ice machine.
Save money by empowering your technicians to effectively diagnose issues before they arrive on site.
Real time notifications via email and text allow you to resolve issues before your customer's bin is empty and you get that dreaded call.
Our plug and play solution is easily installed on all Hoshizaki cubers.
Smart Gateway Flaker Service Kit
Our plug and play solution is easily installed KM flakers, G/J/K controllers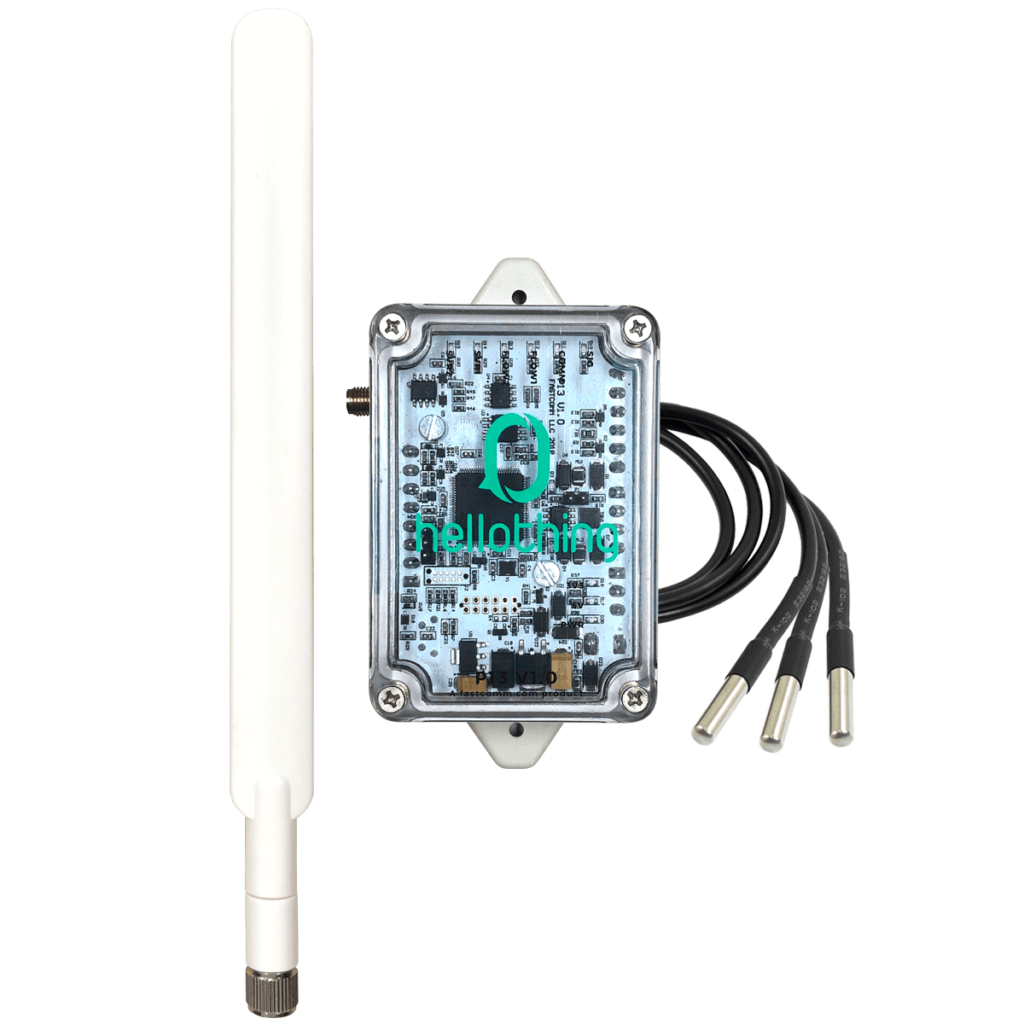 Includes everything you need to turn your Hoshizaki Flaker into a smart ice machine.
Extended Coverage
LTE Cat M1 / NB-IoT Modem
12VDC Power Supply
LTE Antenna
RS485 to Hoshizaki
Control Board
Serial Data Cable (6ft)
3x Temperature Sensors (6ft)

Compressor Discharge
Evaporator Outlet
TXV Outlet

12 months of Standard Monitoring Service included
Activate here at lightning.hellothing.com/activate
Please reach out at iot@fastcomm.com if you have any special installation needs eg. longer serial cable or custom power supply requirements
How it works
Use any device, on the go, to connect to your equipment through secure cloud servers
FEATURES
Some interesting features in our remote monitoring managment system.
Real-time Monitoring & Diagnosis.
Dip-Switch Configurations.
Remote On/OFF, Reset, Lock.
Performance Dashboard.
Immediate ALERT Notifications.
Proactive Services.
Reduce/Eliminate Down-Time.
Time-to-Clean Scheduling.
Benefits
Some of the real benefits of remote monitoring that help your business manage your assets effectively.
CUSTOM ALERTS
We enable you to customize alerts for all the conditions you care about. Decide which unusual conditions trigger a text, email, or call alert.
SIMPLE AUTOMATION
We provide an easy to use solution that allows you to manage a range of dispersed devices.
PREVENTION POWER
We enable you to identify problems immediately and avoid setbacks that could have a severe impact on your bottom line. Our remote monitoring gives you the real-time status of each part of your operation, instantly.
A SCALABLE SOLUTION
We enable you to grow your system as your operation grows. Our remote monitoring solutions have delivered millions of readings.
How to install the Gateway Device
The gateway is powered via an external power adapter that plugs into any available 100-240VAC-50/60Hz outlet.
The gateway can be mounted either externally or internally.
A (4ft) serial cable from the gateway plugs directly into the Ice machine control board.
Customer customizations can be accommodated. Please Inquire when ordering.
KM Compatibility Matrix
For more information please view/download KM Compatibility Matrix file
How to Activate your device
For more information please view/download the instructions below
Documents
For more information please view/download the instructions below
Case Studies
For more information please contact us or view/download our digital brochures.

Leasing Companies

Service Companies
Ice Vending Machine Companies
National Chains
HealthCare
Testimonials
We did our due diligence, reviewing several technology vendors, and Fastcomm proved to have the expertise to help us develop a strategy to bring a Smart Connected Solution to market, faster and with lower risk. Fastcomm has been a valued technology partner to Hoshizaki's Engineering Team, and we look forward to expanding this successful transition across the full portfolio of Hoshizaki products. Ozzie MissoumSr. Manager Technical Development Engineering, Hoshizaki America
"We worked with Fastcomm to create a custom remote monitoring platform that allows us to provide a greater level of service to our customers than we ever thought was possible. The camaraderie and common vision that we developed made the working relationship feel like an intimate part of the Easy Ice Team." John MahlmeisterCOO, Easy Ice
"The real time monitoring allows us to transition from "what we suppose is taking place" to "what is actually taking place. It gives us assurance that the equipment is performing as it should especially after repairs have been made." Austin GlattGuys Ice, Service Technician
Previous
Next
Information
For more information please contact us or view/download our digital brochures.
Contact us
Find us
Fastcomm USA
1440 Dutch Valley Place NE
Suite 1000
Atlanta
GA 30342
Sales/Marketing
Engineering/Support